Mackay Termite Inspections
Termites are a constant and potentially harmful presence in Mackay and many areas of Queensland. Is your house or the property you are purchasing affected by termites? A qualified, experienced timber pest inspection professional can help you find out, and address the extent of any damage.
CSIRO statistics reveal that termites attack 1 in every 5 Australian homes. They cause serious damage to properties, costing owners thousands of dollars in repairs and resulting in the loss of re-sale value to homes that have a history of past damage.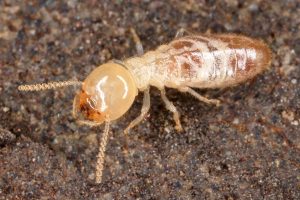 Mackay Termite Barriers
In many areas of Queensland it is a compulsory Local Government Building Regulation requirement to have a compliant Termite Barrier installed in new homes and extensions.
We install a wide variety of termite barriers ranging from cost effective chemical sprays to physical, chemical free options for almost permanent exclusion of termites.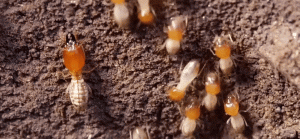 Email us your floor plans for your residential home through to large scale commercial projects and we can provide a free estimation and quotation service.
Do you need advice on which termite barrier suits your construction situation best?
Do you want to know the pros and cons of chemical vs physical termite barriers?
Call the experts in termite barriers in Mackay, we provide free advice and will attend sites when required to advise on your options.
Renovating? If you are renovating you may not be required under regulation to get a termite barrier installed but it is the most cost effective time to do it. It will also protect your hard work!
In particular if you are lifting or relaying flooring or floorboards or installing new plumbing get us out to quote the treatment of your property. If we have to retrospectively treat termite activity which occurs on untreated properties it can be 2-3 times the cost of a preventative spray.
Do you need to know if a termite barrier is mandatory in your extension or new build?